3D Synerge Filler Creme
In Stock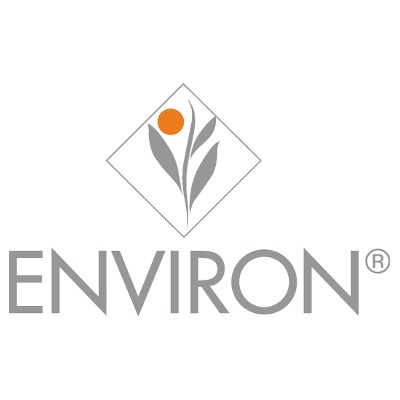 Description
3D Synerge Filler Creme
Formulated with an intelligent Hydro-Lipidic approach, this advanced powerhouse booster targets the appearance of lines, wrinkles and loss of volume to help you focus on visibly smoother, firmer, naturally fuller-looking skin.
BENEFITS
Assists in delivering a visibly smooth and plumped-looking appearance to the skin.
Regular use helps to improve the appearance of firmer, naturally fuller-looking skin.
Improved skin's protection from oxidative stress.
Helps to deliver a rejuvenated and radiant appearance to the skin.
How to use
3D Synerge Filler Creme may be introduced during any stage of the Vitamin STEP-UP SYSTEM.
1. Pre-cleans, cleans and tone with your preferred Environ products.
2. Apply 3DSynerge Filler Creme and follow with your recommended Environ vitamin A moisturiser.
3. Apply morning and evening.
For advanced Environ users:
1. Pre-cleanse, cleanse and tone with your preferred Envrion products.
2. Incorporate Environ's Micro-Needling Technology in the evenings before applying 3DSynerge Filler Creme.
3. Follow with you recommended Environ vitamin A moisturiser.
Ingredients: Aqua (Water), Cetearyl Alcohol, Glycerin, Butylene Glycol, Hydrolyzed Yeast Extract, C12-15 Alkyl Benzoate, Glyceryl Stearate, Hydrogenated Olive Oil, Sodium Citrate, Cetearyl Ethylhexanoate, Dimethicone, Ethylhexyl Methoxycinnamate, PEG-40 Hydrogenated Castor Oil, PEG-40 Stearate, Simmondsia Chinensis (Jojoba) Seed Oil, Olea Europaea (Olive) Fruit Oil, Olea Europaea (Olive) Oil Unsaponifiables, Acetyl Hexapeptide-38, Acetyl Hexapeptide-8, Astragalus Membranaceus Root Extract, Atractylodes Macrocephala Root Extract, Bupleurum Falcatum Root Extract, Hydrolyzed Hyaluronic Acid, Lecithin, Isopropyl Myristate, Ceteareth-20, Tocopherol, Xanthan Gum, Cetyl Hydroxyethylcellulose, Disodium EDTA, Disodium Phosphate, Citric Acid, Sodium Phosphate, BHT, Caprylyl Glycol, Ethylhexylglycerin, Phenoxyethanol, Potassium Sorbate, Sodium Benzoate, Polyglucuronic Acid, Parfum (Fragrance), Benzyl Salicylate, Hexyl Cinnamal, Limonene, Linalool
Brand
Environ
Environ is a globally recognized and loved Professional Skin Care brand from South Africa focused mostly on Vitamin A. The company is built on science, beauty and care. 
The introduction of vitamin A into skin care formulations was a ground- breaking development. Dr. Des Fernandes, rated among the top five plastic surgeons in the world, was a pioneer in this field in the 1980s, and was the first succesfully  use vitamin A and antioxidants in a cosmetic product. 
Since Dr Des Fernandes founded Environ in 1990, vitamin A has become the conrnrstone ingredient in the Environ Skin Care philosophy. It is an essential skin nutrient that has to be replenished every day for skin to appear healthier and more resilient. "We believe that skin has a life and that Vitamin A is a oxygen it needs to look Beautiful and healthy for life"
  Combined with other essential nutrients, like  Vitamin C & A antioxidants and peptides, the long-term enhancement of the appearance of the skin becomes clearly visible. Backed by constant research, new and even more effective products are continually being introduce to the Environ range.
The formulae of Environ are entirely based on the need to help replenish all the essential skin nutrients lost by exposure to the sun and environmental factors, and at the same time moisturize the skin's appearance. It is for everyone- regardless of age, gander and race. Our world is one where the power  of beautiful science and a little patience can assist in restoring, reviving and rehabilitating skins overall health and wellbeing.
Environ uses the power of beautiful science to create products that make a real difference to people's lives. The 100+ international awards continue to recognize the brand for outstanding products which is why Environ is a favored by international skin care therapists, the medical fraternity, beauty editors, estheticians and film stars.