SPF 30 Lip Gelee
Out of stock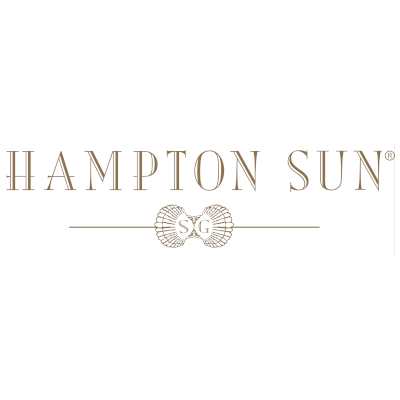 Description
SPF 30 Lip Gelee
Hampton Sun offers a lip treatment so decadent; it will transform your pout. SPF 30 Lip Gelee offers not only advanced broad-spectrum protection against harmful UVA and UVB rays, but our formula is also expertly blended to deliver the most luscious texture offered. Your lips will feel like they've had their first spa day —skin softening ingredients like cupuacu butter to bind moisture while healing skin to keep lips feeling kiss ably smooth longer. Coconut extracts provide added hydration and lend that unmistakably silky, non-greasy texture that is synonymous with the Hampton Sun® brand. With a subtle sheen to make lips appear full and sensual, this gelée will elevate your look and keep your smooches soft this summer and all year round!
Key Ingredients of SPF 30 Lip Gelee:
Shea Butter, Coconut Extracts, Cupuacu Butter
Ingredients:
Actives: Octinoxate 7.5%, Octisalate 5%, Avobenzone 3%
Inactives: Olea Europaea (Olive) Oil, Stearyl Palmitate, Cocos Nucifera (Coconut) Oil, Butyrospermum Parkii (Shea Butter), Theobroma Grandiflorum (Cupuacu) Butter, Flavor, Cocos Nucifera (Coconut) Fruit Extract, C10-30 Cholesterol/Lanosterol Esters, Bis-Stearyl Dimethicone, Caprylic/Capric Triglyceride, Hydrogenated Polycyclopentadiene, Tocopheryl Acetate, Saccharin, Squalane, Ubiquinone
Brand
Hampton Sun
In 2005, while Salvatore and Grant were vacationing on the beautiful beaches of St. Bart's, they looked around, taking in the sparkling turquoise water, warm sunshine and clear blue sky. Turning to each other, they asked themselves: what business could we start that would allow us to follow the sun? The following summer, while relaxing poolside at their home in Southampton, the idea was resurrected. Only this time, it didn't fade. On that day, Hampton Sun was born with standards set extremely high: only the finest ingredients, advanced protection, silkiest textures, most luxurious scentPrivet Bloom, and chicest packaging. Hampton Sun's signature scent, Privet Bloom, was inspired by the natural elegance of the beaches of Eastern Long Island. The sophisticated lifestyle of the Hamptons met with the breathtaking beauty of the shore. The privacy hedges that famously surround the properties of the Hamptons bloom but once a year in the early summer. Hampton Sun was able to capture that alluring fragrance in their suncare and now for your home, all year round.